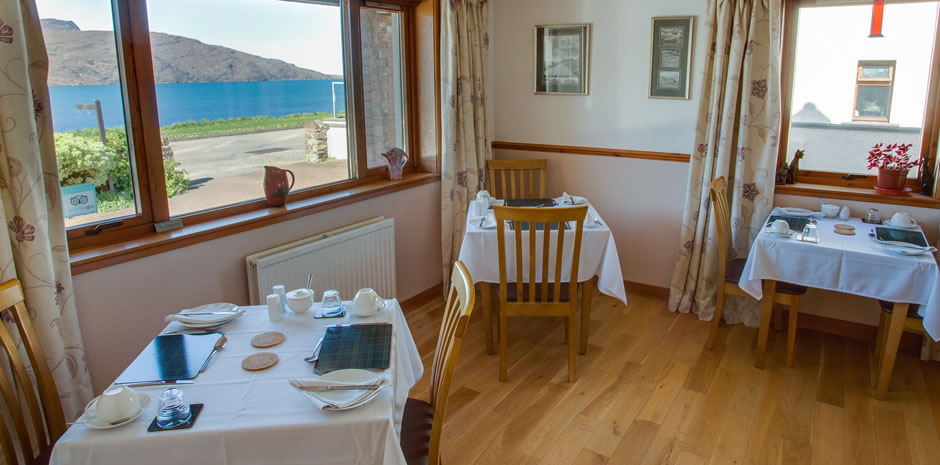 You can watch the local fishing boats and the Stornoway Ferry pass by as you enjoy your breakfast.
MENU Fresh fruit salad, yogurts, juice & cereals. Porridge by request. *** Tea, Coffee, Toast with marmalade & jam. Oatcakes & crowdie ***
TRADITIONAL SELECTION Butcher's sausage, bacon, Cockburn's black pudding, eggs, mushrooms, tomato, beans. Kippers & smoked haddock by request. ***
CONTINENTAL SELECTION Ham, cold meats, cheeses, tomatoes, croissants & pastries.
We always try to fulfil any dietary requests.